Anthony and I have been together for almost 5 years! I can't even believe that...but I couldn't believe the fact that we had never been to Disneyland together before! Well it's about time that we got to go!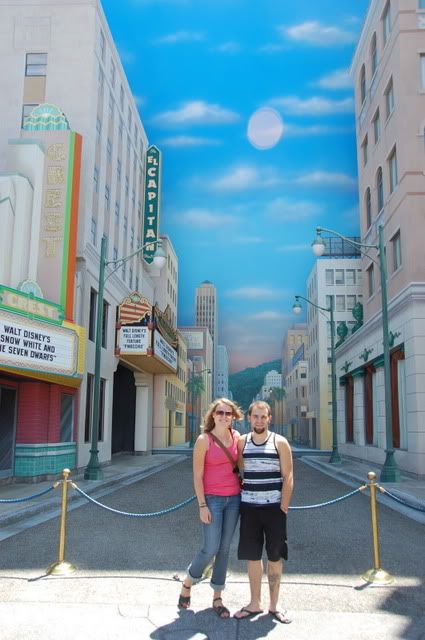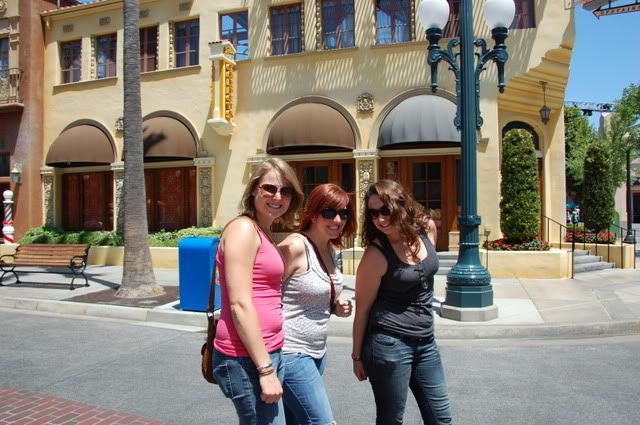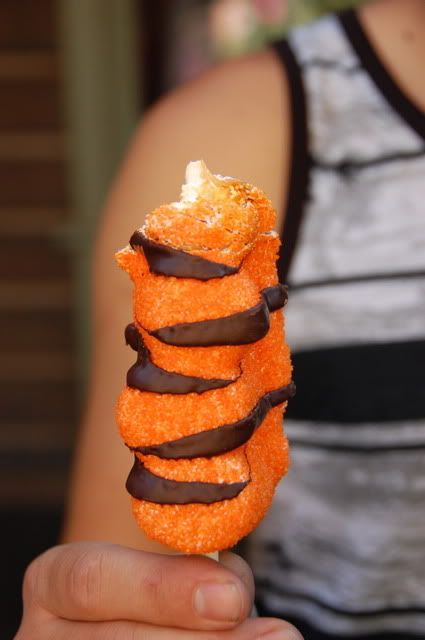 'Tigger Tail' sooo sweet. Marshmallows dipped in caramel, dipped into white chocolate, dipped in orange sprinkles, and a chocolate drizzle. OMG.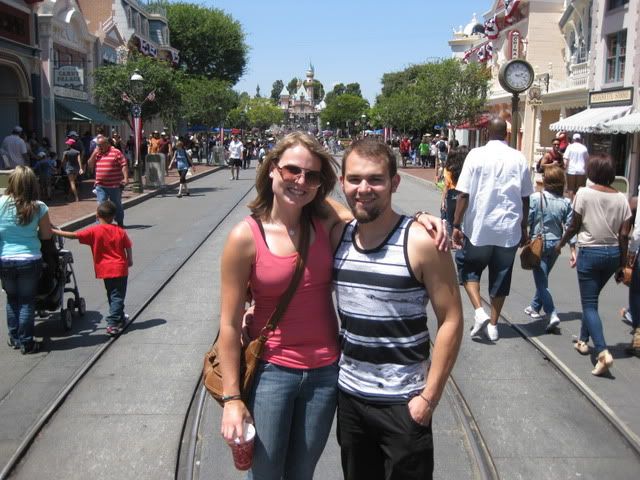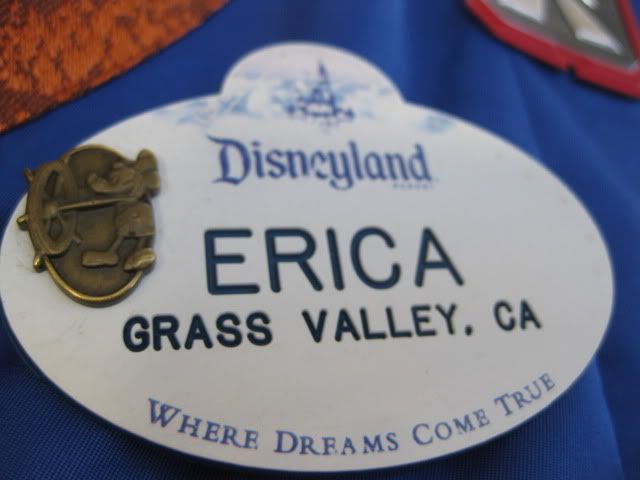 My sisters name tag. =) she had to work for a few hours while we were playing in the park. She works on the new Star Tours ride... we got VIP treatment and got to cut the line and get right on the ride. The wait was more than an hour long.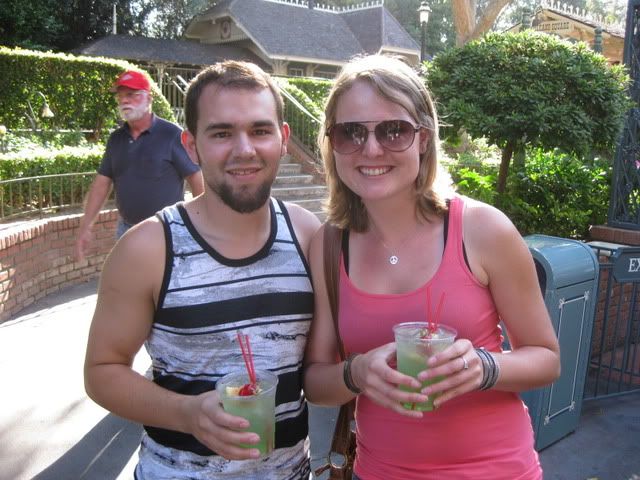 My first time having a disney mojito. refreshing.
Obviously not my first time on space mountain. =) hehe
We had such a good time playing in the park. I love knowing several Cast members. =) We didn't get to stay late that night and watch the fireworks... but thats ok. Next time! We had other fun things to get to.... stay tuned. =)