The Great Christmas Tree Hunt of 2010.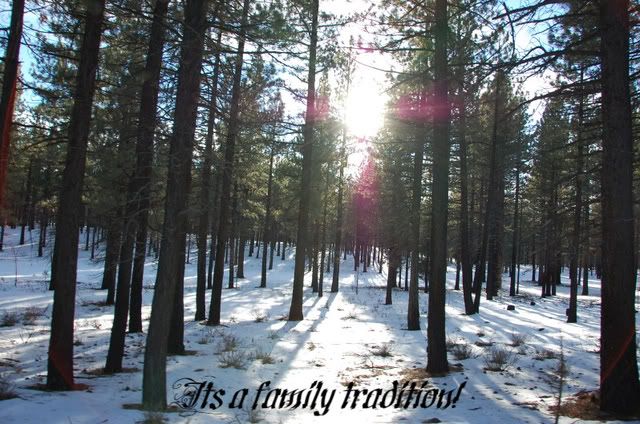 We have been doing it for about 4 years now and it keeps growing every year.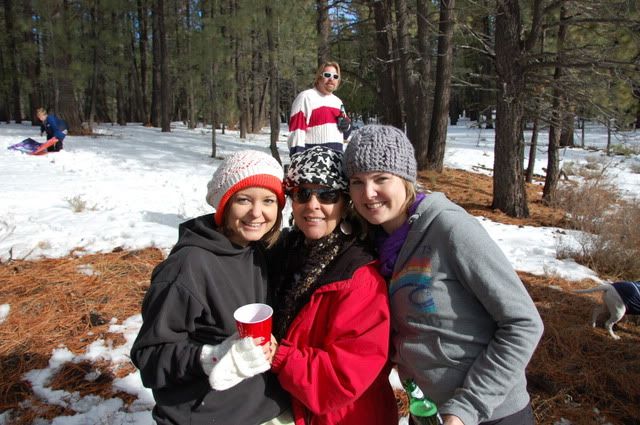 I love my family!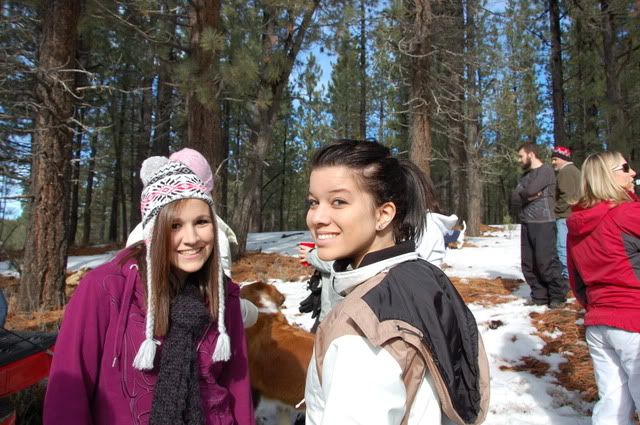 We tailgated a bit with hot dogs, beer, wine, hot chocolate, and cookies.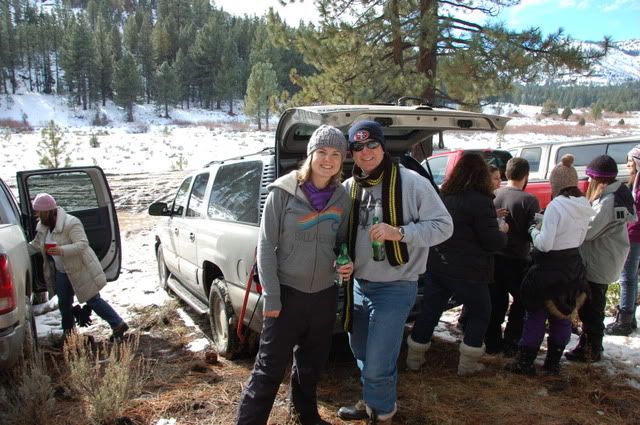 Then we went trekking into the woods to find the perfect tree. Anthony and I already had ours so we were just along for the ride. But we walked out of the woods with 6 trees total. =)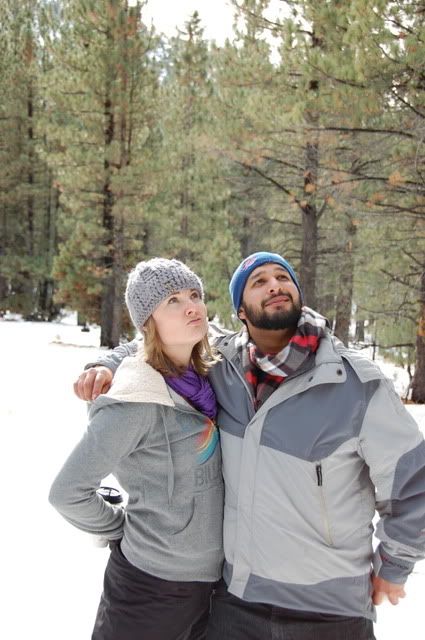 We usually head up 395 North of Reno then cut over back into California toward Quincy. I just love how much snow is up there right now.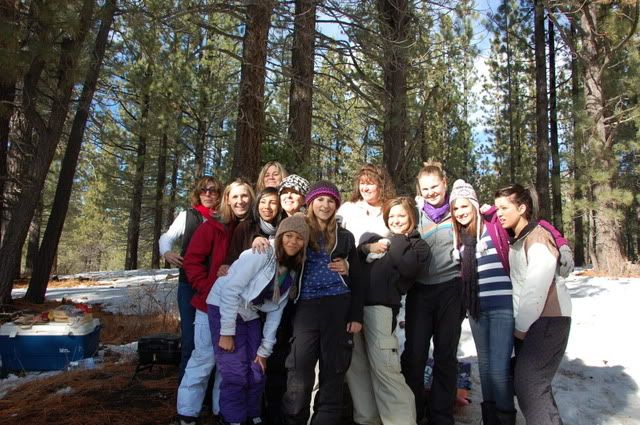 The Girls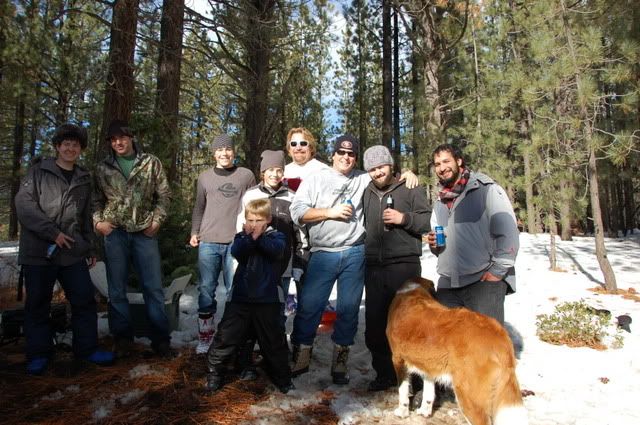 The Boys
It was seriously the most perfect weather for this event. That last 2 years it was snowing...
I hope everyone had a great weekend!