This last weekend my friends and I went up to the Santa Crawl in Reno, NV. We drove up Saturday afternoon and got into our hotel room @ the Circus Circus. It was pretty nice for the price (only $67 a night!). We got ready and hit the town.
The special cups! They are white but then turned reddish pink when you put a cold drink into it! They were $5 dollars but you got drink discounts at all the bars with it. Great deal! Plus a fun souvenir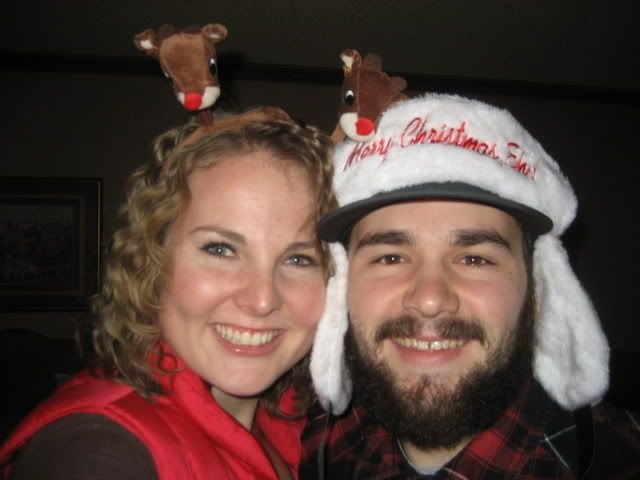 Anthony and I.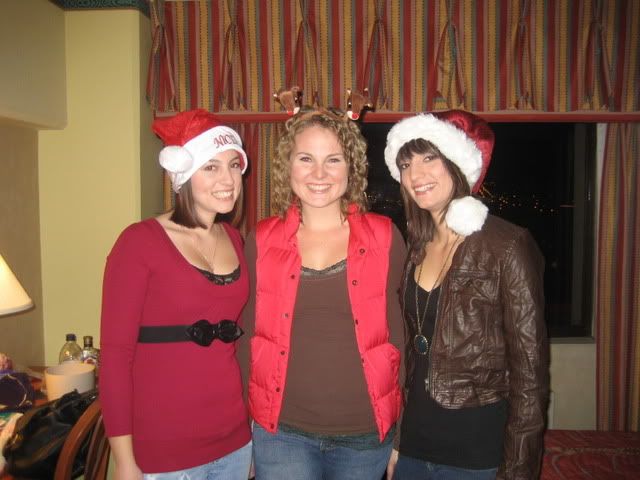 Lacie, me, and Kim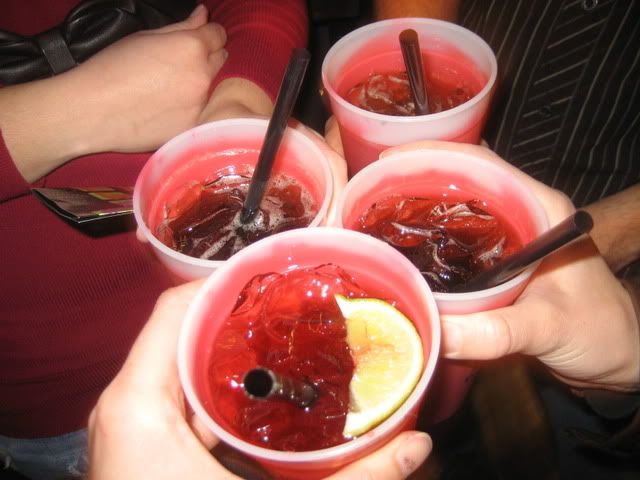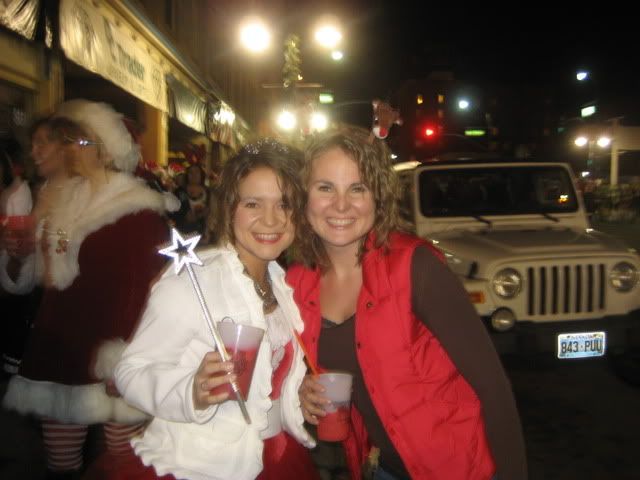 Sugar Plum Fairy (twin cousin, Heather) and Me...Rudolph, I guess... lol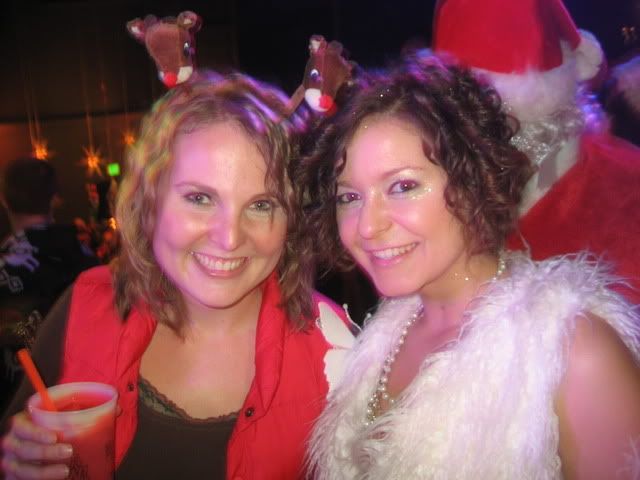 Ice Queen (my other twin cousin, Kyla) and me..duh.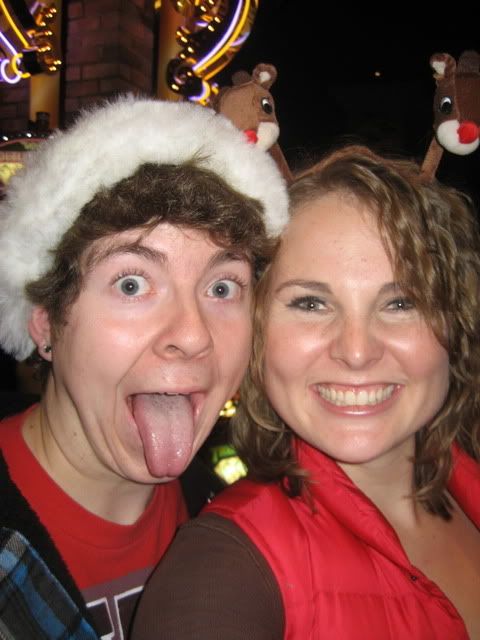 Me and my cousin Trevor!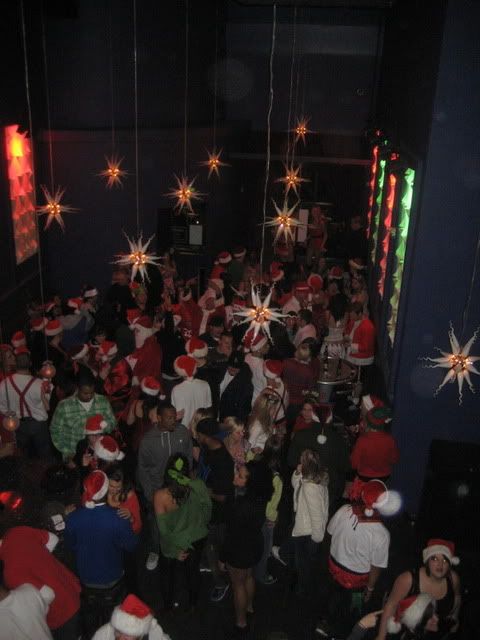 Inside Divine, one of the many bars!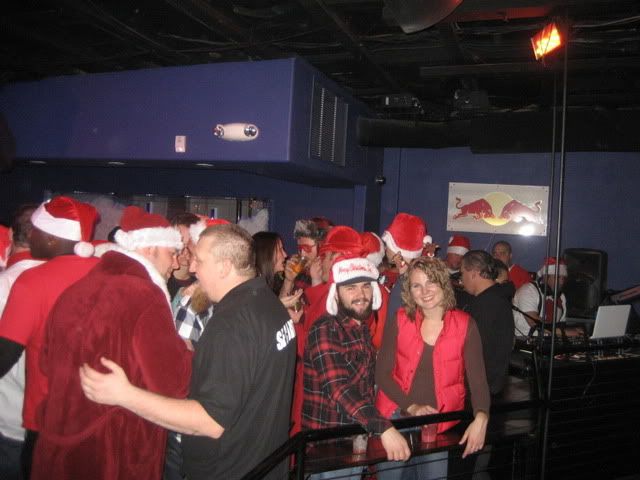 There were so many people! They were saying more than 5000 people attended! Craziness! Some people go all out with their costumes. It was fun to see all the different ideas! This was my first year so maybe next year I will dress up more. I was really comfortable though plus I love my red vest! =)
The next morning we got up early, had breakfast, and drove back home...then I napped! =) I hope everyone else had a great weekend. ♥