♥ I started my Pilates class and I'm loving it so far! I feel like it's really going to be a great class and really help in the toning department.
♥ Gossip Girl, The Bachelor, American Idol!! Need I say more?
Do you watch?
♥ Trying the Green Monster
(fresh spinach, almond milk, banana, flax seed, ice)
for breakfast. It's all the rage.. so I decided to be a follower and try it for myself.
Anthony really liked it!
♥ Eating lots of frozen yogurt this week. Twice so far. =) yum!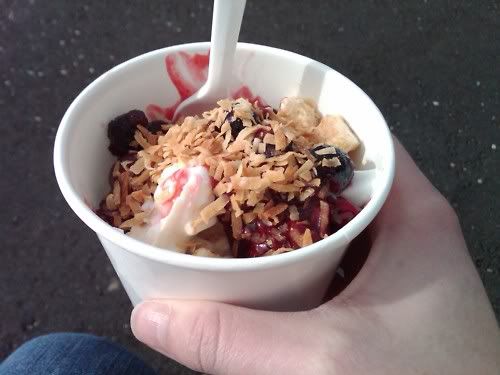 ♥ I'm going to say it again... but.. I'm loving the weather we have been having!! It's been such a tease because i know the cold will eventually come back and I'm wearing spring like outfits.
What are you guys loving?