March came went by so fast that I'm late doing my monthly roundup..but better late than never.
So here goes nothing:
-It rained and snowed pretty much the entire month. Except for the last few days where the sun finally decided to show its self and warm me up!
fyi:California is no longer in a drought because of the record rainfall we experienced!
-
Went to Weaverville in Trinity county for a cousins wedding. Had a great weekend getaway with the family. We stayed in a cute Bed and Breakfast.
-Walked in the Mardi Gras Parade for Relay for Life. It was fun! Next year we need to buy more beads though because we ran out!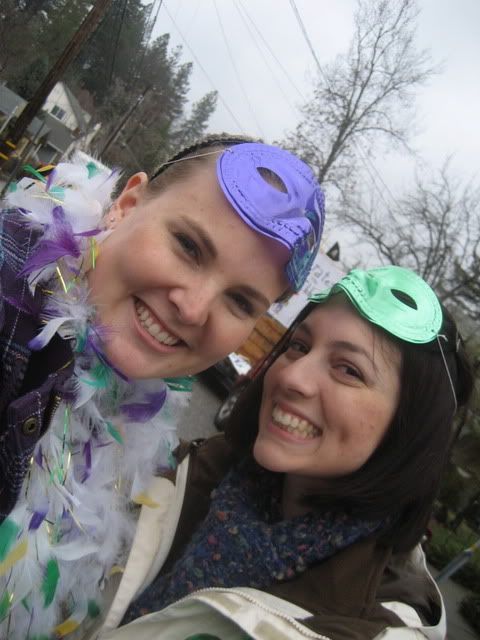 -Celebrated Anthony's 23rd birthday! I took him to a dinner and a movie. I also bought him the P90X system. We also had a party at our house. 19 people in our little apartment! Crazy!
-The next weekend I went to San Francisco with my co-worker and the Sacramento Day trippers to see Rock of Ages! It was soooo fun! I felt like I was at a rock concert. I laughed so much too! I recommend the show!
(Constantine Maroulis from American Idol is the star of the show!)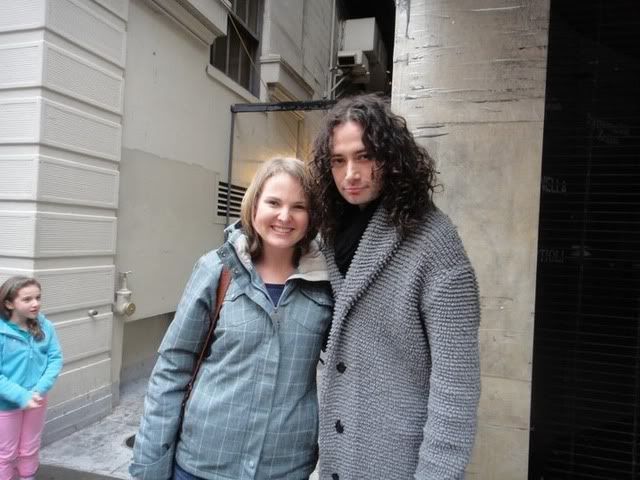 -I also had a girls night in downtown Sacramento with a couple of my best girls. We stayed out way too late though... 4am is pushing it for my 24 year old body ;)
-Then of course several little dates with Anthony. We are always doing something. Rather it's a quick dinner or a Sunday running errands. But I like to think of all those little things as dates. =)
-Costa Rica planning. Plane tickets purchased.
I think that takes care of most of the main events and highlights from March. I hope the first quarter of the year has been treating everyone well.
Cheers to spring!