I'm doing it. I'm doing an outfit post. My first time ever.
I'm not that fashionable person but I would like to think that I can put together a cute outfit. On an everyday basis you can usually find me in jeans, some kind of tee, possibly a scarf or a necklace, and either flats, sandals, or TOMS. Oh and maybe a cardigan if its chilly or I'm going to work.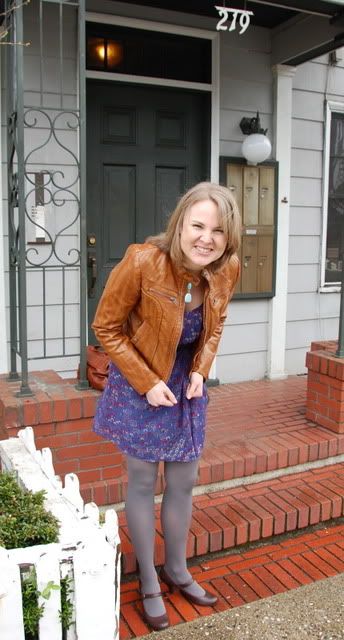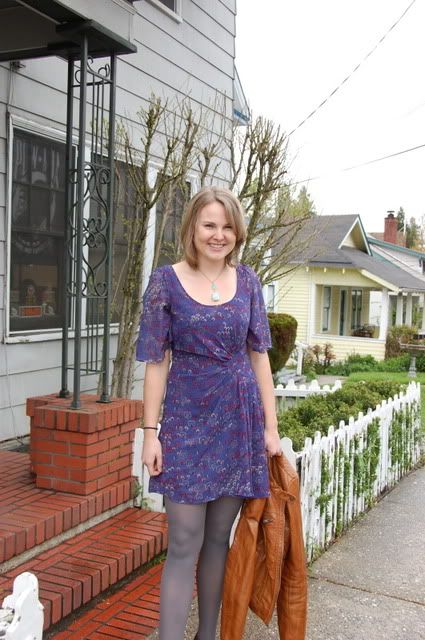 Dress: Forever 21, Necklace: local store called Contrast, Jacket: Target, Shoes: Payless
I wanted to be able to wear this dress without the nylons and totally different shoes but it was cold... so i worked with what I had.
Oh and don't mind my goofiness. I can't help that.. I was born that way. =)