Sugar cookies were made this past Sunday at my moms house. We had fun mixing, baking, and decorating the cookies while drinking mimosas and eating chips and dip. It was the perfect weekend for such activities as well... pouring!!
my mama and sis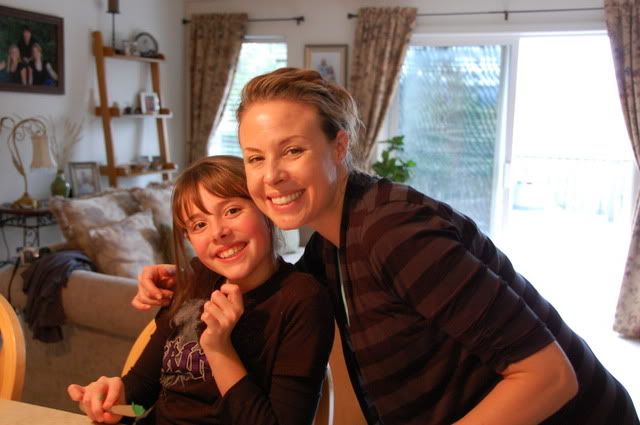 cousins-mandi and emma.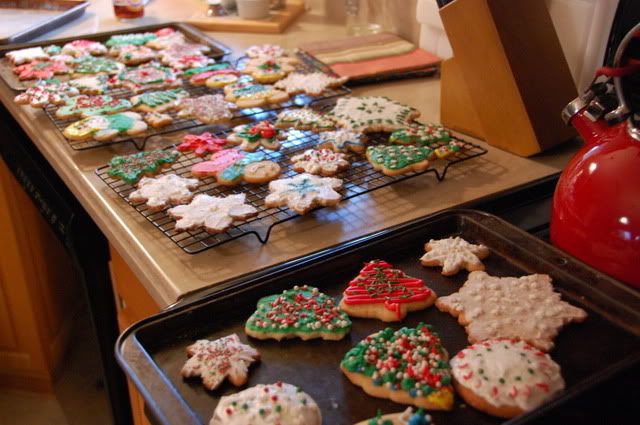 finish product.
How come everyone makes decorating sugar cookies look easy? Maybe I'm challenged but it was tough! Practice, practice, practice!
Only 3 more days until Christmas!