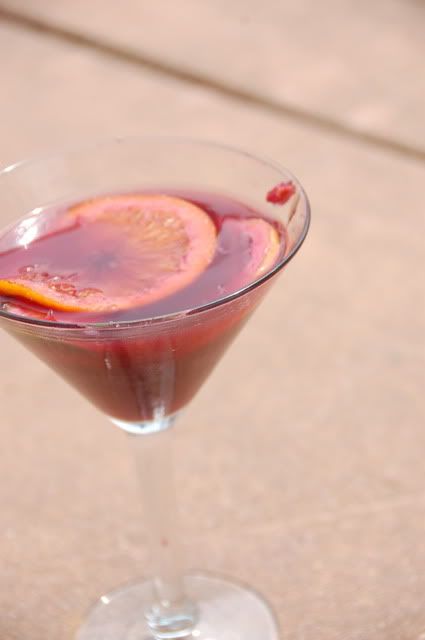 Last weekend my friend invited me over to her house to lay out in the sun and get some color. I decided it would be fun to bring over some Sangria. I love LOVE love sangria. It's the perfect summer drink.
Here's the recipe that I used:
-1 bottle of Red Wine ( i used a 3 dollar bottle of Cabernet)
Let the rum, sugar and sliced fruit jive in the refrigerator for an hour or two. Add the orange juice and wine before serving.
Simple. Delicious. Dangerous...... especially when it's just two girls sharing the whole pitcher.
What a fun way to spend the afternoon though! The boyfriend had to come pick me up later though... hehee.....
(Check out that view!! Scott's Flat lake in the background!! gorgeous!)